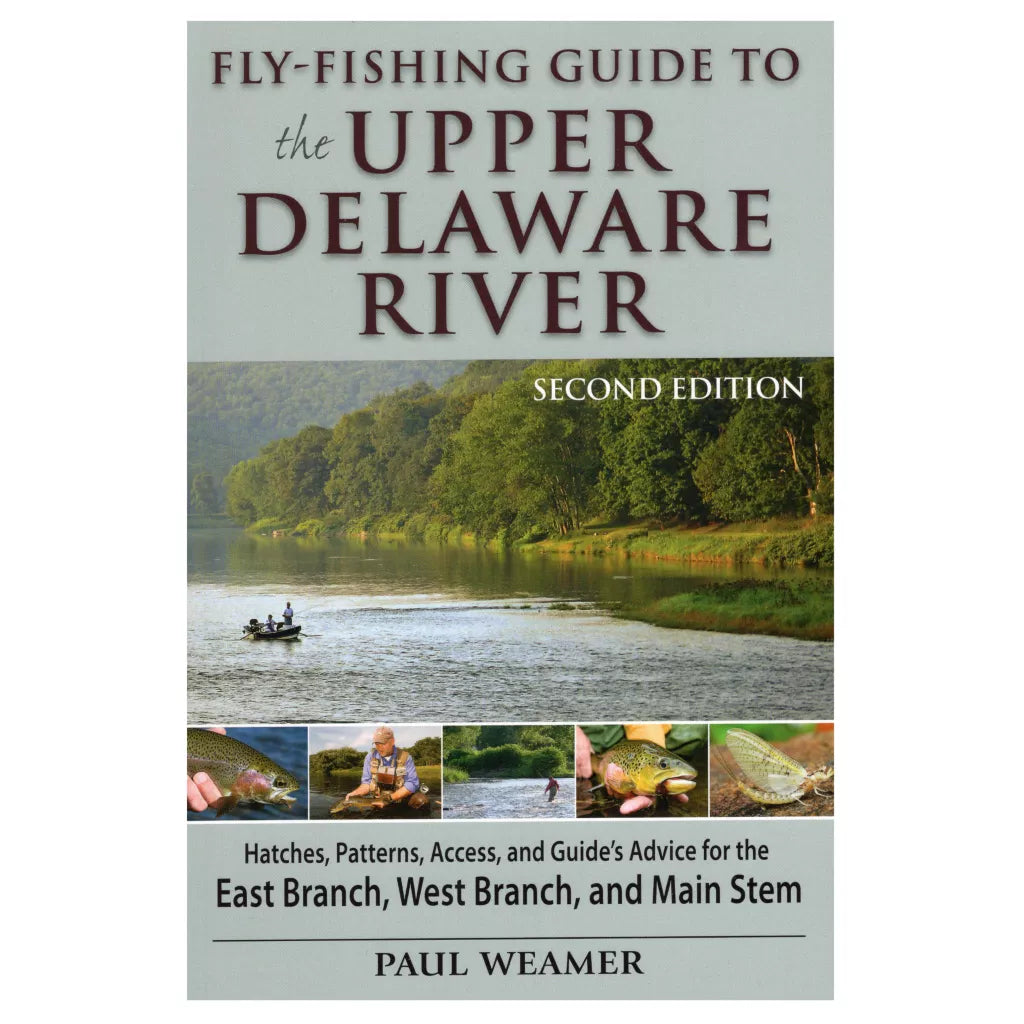 Description:
The most complete, authoritative guide to the Upper Delaware including hotels, B&Bs, cabin rentals, restaurants, fly shops, guide services, drift boat and canoe rentals, and river-flow information
Tactics for night fishing, winter fishing, and dry-fly, nymph, and streamer fishing
Describes boat launches and takeout's, wading options, and the high-water mark
Synopsis:
Completely updated and revised edition
New interviews with some of the Upper Delaware's most renowned guides and outfitters, including the legendary Al Caucci
The latest lodging and dining options
Hatches and fly patterns that work best
About the Author:
Paul Weamer is a Fly Fisherman magazine contributing editor and the author or co-author of several fly fishing books. He is an accomplished photographer, specializing in aquatic insect macro photography, and has contributed photos to Fly Fisherman, The Catskill Regional Guide, and The Drake, as well as his own and several other writer's books. Paul is a licensed Montana fishing guide and a former New York State licensed fishing guide.

Paul is one of the founders of the Friends of the Upper Delaware River (FUDR) and is the 2009 winner of FUDR's Upper Delaware "One Bug" tournament. He received the 2011 Upper Delaware Council's Recreation Award for his book about the river. Paul's most recent book, The Bug Book, was featured as Amazon's third highest customer-rated fly fishing book by wideopenspaces.com and as the number one entomology book of all time by the bookauthority.org.

Paul has owned or managed three highly regarded fly shops in New York and Pennsylvania and also managed a shop in Livingston, MT. He has been a production fly tier for numerous guides and fly shops and is a contract fly designer for Montana Fly Company

Paul is a Simms Guide Pro and member of the product development staff for Simms and Orvis. He belongs to the pro-staffs of Regal Engineering and Daiichi hooks where he designed the Daiichi #1230, Weamer's Truform Mayfly Hook.

Paul, his wife Ruthann, and their English Mastiff Olive live in Paradise Valley, Montana, where Paul writes and guides fly anglers in the legendary trout waters that flow through Yellowstone National Park and Montana.